We're here to make it happen.
To prove that upcycling works. That we can have it both ways: make fashion items that look god damn cool while working with used materials and fabric only.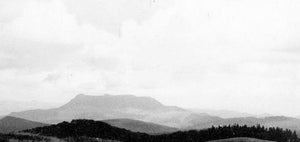 Deconstruct / Reconstruct
Ostra Berdo is a family affair that my mom started '85. A few years ago I joined the project and reshaped it. All you see here is literally hand-made by my mom in a small workshop in Transylvania.
In short, the process is like this: From local flea markets and SH shops we buy different items that are still in good shape and can be upcycled. We're talking carpets, leather jackets, leather pants. We then deconstruct them piece by piece and use the materials and fabric to make new cool items.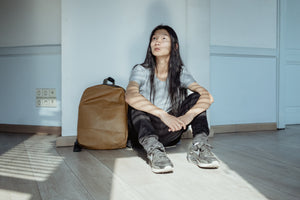 BACKPACKS
A series of big boys here that fit your 9 to 5 routine as well as your unpredictable behavior that makes you spontaneously grab some clothes and some cash and run until you reach the seaside
BUMBAGS
A series of lil' boys for all your "I don't need much" days or nights. Throw in your phone, your credit card and your keys and go enjoy yourself you little trouble maker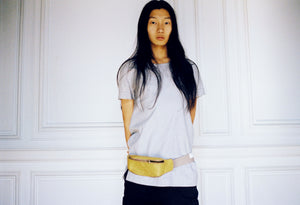 COMBOBAGS
Yes, a series of backpacks-handbags mix for your Monday to Friday routine. Throw in your laptop, your wallet, your flask, your make-up, your scream-into bag, your anti-stress ball, anxiety medication and everything that helps you get through the day and you're good to go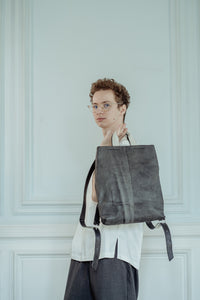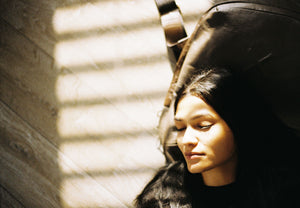 Reversibles
Sometimes one side, Sometimes the other. Sometimes a backpack sometimes a shoulderbag. But most importants of all sometimes a pillow. For naps, you know...